Contact for more info
TECHNICIAN
Aviation Logbook - Technicians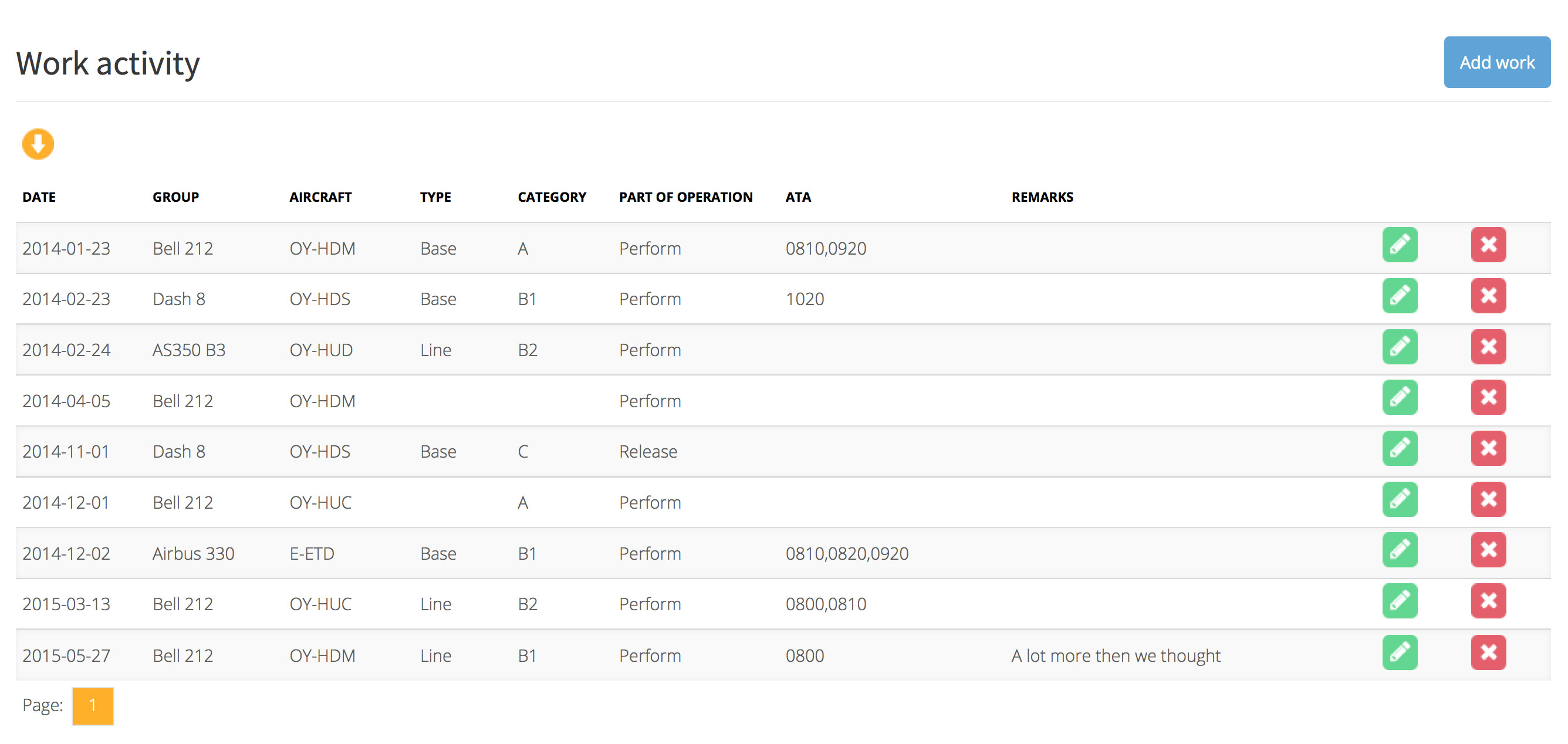 Electronic Technicial logbook
With one of the first electronic log books for aviation technicians / mechanics you can log your work and see if you stay current.
Free to register and use, also available for iPhone.
Log all important information
Work time
Aircraft / Aircraft group
Type (Base / Line)
Category work, A, B1, B2 etc..
Also log information like:
Part-145 Organization work performed under
At which Station / Workplace
ATA chapters involved
Rotor engagements / Taxi
And more
Statistics
With our summary tool you can withdraw a lot of good and nice to have reports. Keep track of work done last 24 months to stay current.
Check how much work you have done on a speficic ATA chatper or Aircraft / Aircraft group, and more.